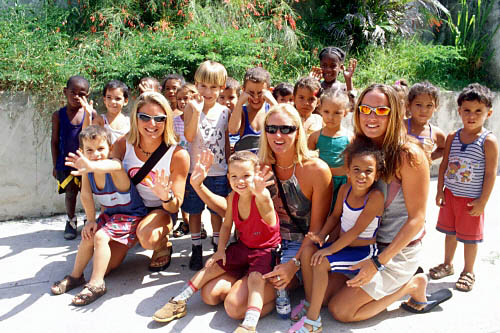 PRODUCER, DIRECTOR, PHOTOGRAPHER, CINEMATOGRAPHER,

VIDEO CAMERA OPERATOR, INDEPENDENT FILMMAKER. 

SPECIALIZING  IN MARKETING VIDEOS, INTERNET VIDEO, WATER & SPORTS PHOTOGRAPHY AND DOCUMENTARY PHOTOGRAPHY.

CREDITS INCLUDE PROGRAMMING ON ABC, CBS, NBC,

FILMNET (EUROPE) AND CABLE TV NETWORKS:

BIG IMPACT FILMS
Daytona Beach, Florida 32118
(386) 290-9220

"NO PROFILE BOAT LIFTS" Corporate, Sales & Internet Promos, Producer/D.P.

"MANHEIM AUTO AUCTIONS", Corporate Employee Promo, Producer/D.P.

"POKER GIRLS" Reality TV Series Pilot & Promo, Producer/Director, D.P.

"COHEN & COHEN LAW FIRM" Commercials, Producer/D.P.

"RON JONS EASTER SURFING FESTIVAL, Corporate & Sponsor Promos

"RAINFOREST THEATRE/NASSAU MARIOTT " Commercials, Producer, Director/D.P.

"DOCK SUPPLY" Corporate Promo, Commercials, Producer/D.P.

"THE BIKE KING" , HDTV Feature, Gods Media,  Independent Film, D.P.

"CALENDAR GIRLS", INDEMAND PPV TV Specials, Producer/D.P.

"THE BIKE KING" , HDTV Feature, Gods Media Independent Film, Director of Photography
"54321", FoxSportsNetwork, Extreme sports programs, Cameraman, Segment producer
"VIVA CUBA" , 13 week series,  Cultural Documentary for Cable, Producer/D. P. (in Production)
"INNER CHALLENGE" 13 week reality series-Womens Achievements, Producer/D.P. ( in Production)
"PICTURE PERFECT" , HDTV Reality Series, Pilot Episode, Cameraman, H20 Cameraman
"TRIM SPA/AMERICAN DREAM,  HDTV SPECIAL,  Cameraman, Segment Producer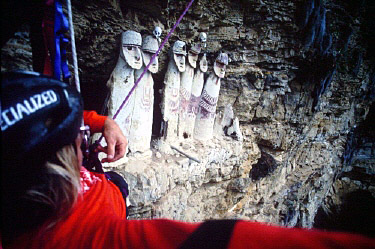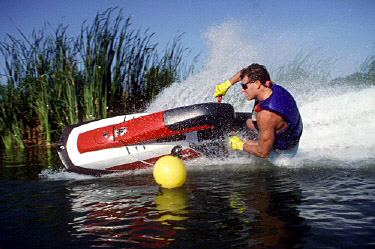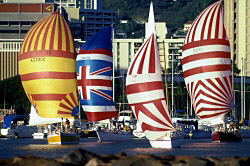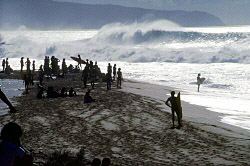 "RAINFOREST THEATRE/NASSAU MARIOTT " Commercials, Producer, Director, Cameraman
"POWERFLOW  SYSTEMS",  Aircraft Industry Video, Producer/Director, Cameraman
"AMERICAN DREAM CALENDAR GIRLS," PPV specials, D.P. Segment Producer
"ARKANSAS BLUES,"  16mm Country Music Video,  Director,  Cameraman


"LOST CHACHOPOYAS INDIANS OF PERU," History/adventure Pilot for cable, Cameraman
"EXTREMISTS," 26 week NBC syndicated sports series, Segment Producer, Cameraman
"BOSNIA-AFTERMATH & RECONSTRUCTION," Kaleidoscope Network, Director, Cameraman
"GRAND OLE OPRY-FLORIDA STATE FAIR," TNN Special, Peter Barton Films, Stage Camera
"OUTDOOR LIFE NETWORK,"  26 week-Diving Series, 2nd Unit director, Cameraman
"PLANET-X," Sports/lifestyle/travel series, Prime Ticket Network, Segment Producer, Cameraman
"PLAYBOY - EXPOSED",  Playboy TV/ Home Videos, Producer, Director, Cameraman
"SEA SAFE",  Marine products Infomercial, Commercials, Director, Director of Photographys, Chief Cameraman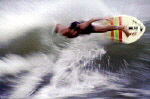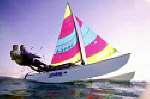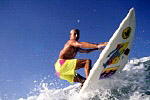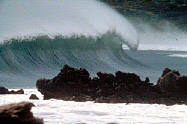 "SEX ON THE RIVIERA," ETV, 2-one hour specials, Chief Cameraman
"CANNES FILM FESTIVAL ~94," CNN Daily news reports, Chief Camera
"THE PUPPETMASTER," One hour special for Chinas TV Channel One, Director, Chief Cameraman
"EVERYONE RIDES," Syndicated special/ home video, Producer, Director, Photographer, Editor
"50th DAYTONA BIKE WEEK,  Official Home Video, Producer, Director, Cameraman, Editor
"TEEN SEEN," 26 week educational series, Co-creator, Producer, Director, Chief Cameraman, Editor
"MARLA MAPLES WORKOUT VIDEO," Cameraman, Principle Talent and Sports Photographer
"HAWAIIAN TROPIC BEAUTY PAGEANTS,"  `89-`98, Syndicated specials,  Co-Producer, Cameraman
"POWERSKI" Jetboards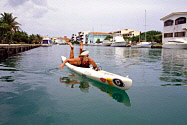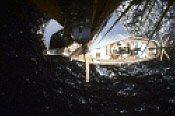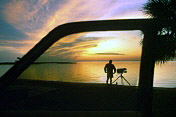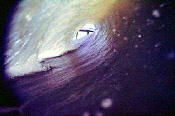 "TRILOGY," Environmental special w/Gregory Harrison, syndicated pilot, Chief Cameraman
"THE MARILYN FILES," Two-hour, live , nationally syndicated TV broadcast, Cameraman
"WIDE WORLD OF KIDS," 26 week syndicated children series, Cameraman
"GETTIN DIZZY," KRANSCO TOYS, Hydroslide instructional video, Producer, Cameraman, Editor
"BILLABONG PRO," World Championships of Surfing, one-hour special, Cameraman
"ALOHA CLASSIC," World Championships of Windsurfing, one-hour special, Cameraman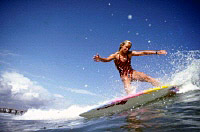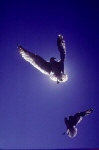 "JOSE CUERVO, `LIFES A BEACH SURF CLASSIC," one-hour special, Cameraman, Editor
"ATLANTIC CROSSING" 16MM FEATURE FILM,  Producer, Photographer
"VENUS 2001 SWIMSUIT PAGEANT", One-Hour WGN-TV Special, Cameraman
"HOOTERS 2001 INTERNATIONAL SWIMSUIT PAGEANT" ,  PPV TV,  Director,  Cameraman
"HOLLYWOOD," special segments for FILMNET travel series, Director, Chief Cameraman
"CLIFFHANGER," Video News Release for Columbia Picture