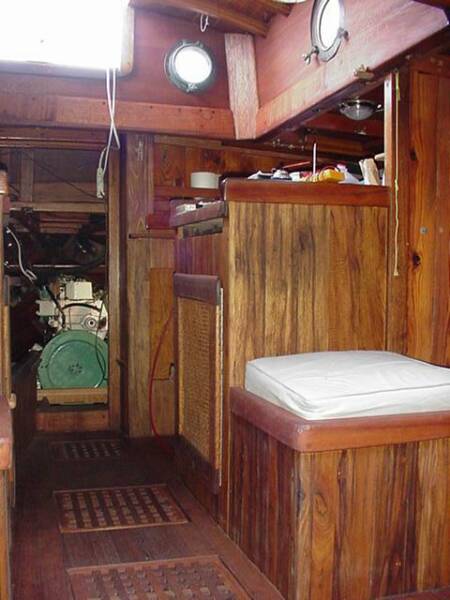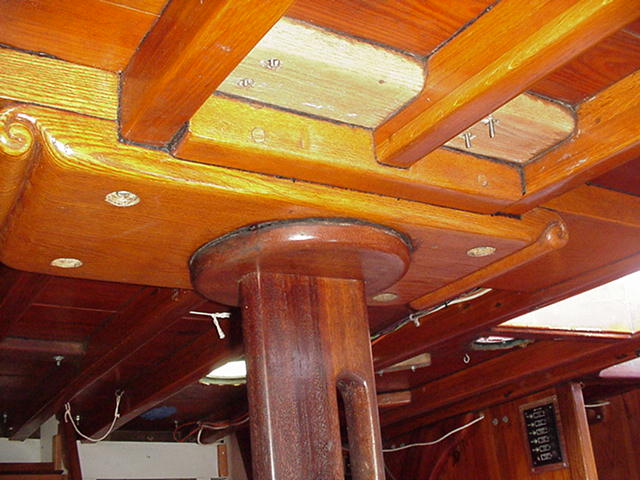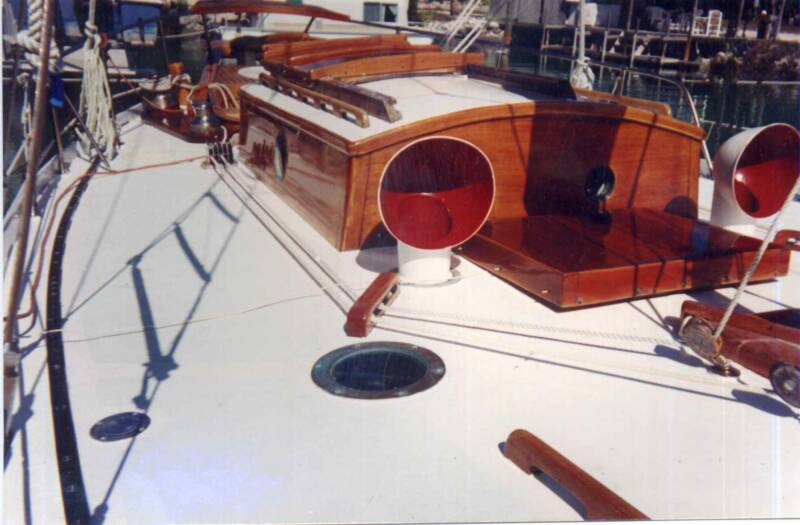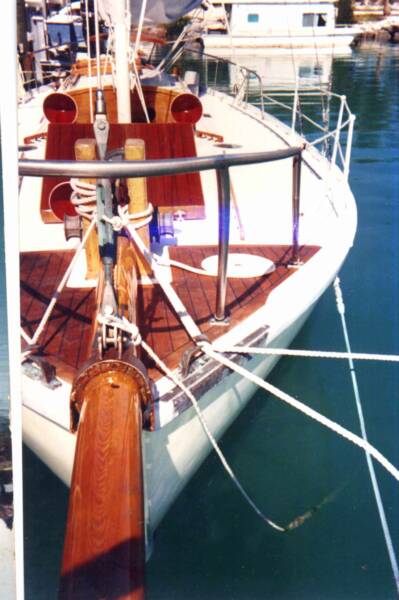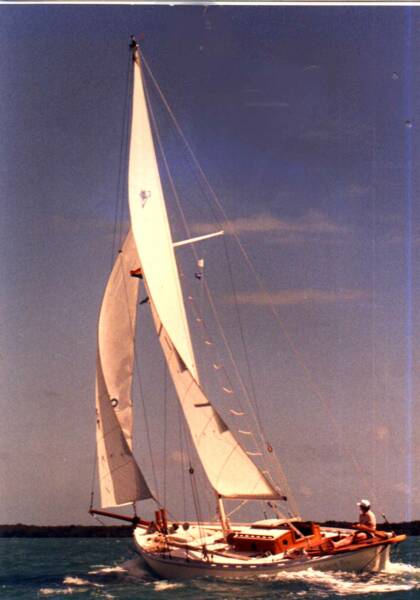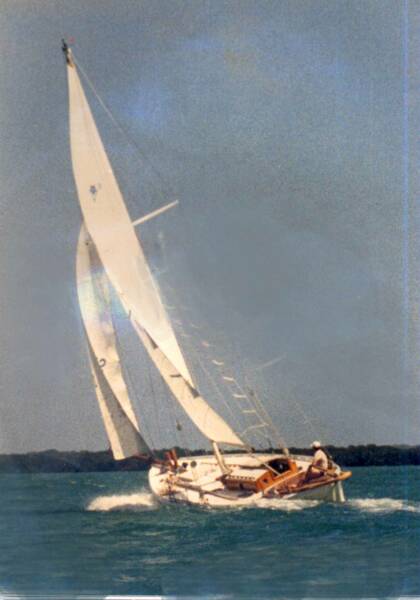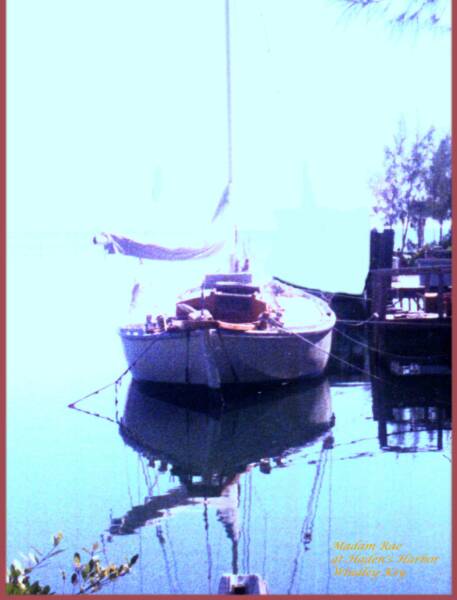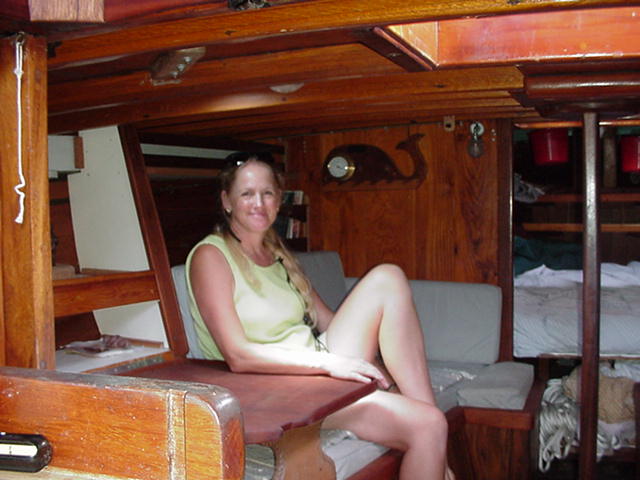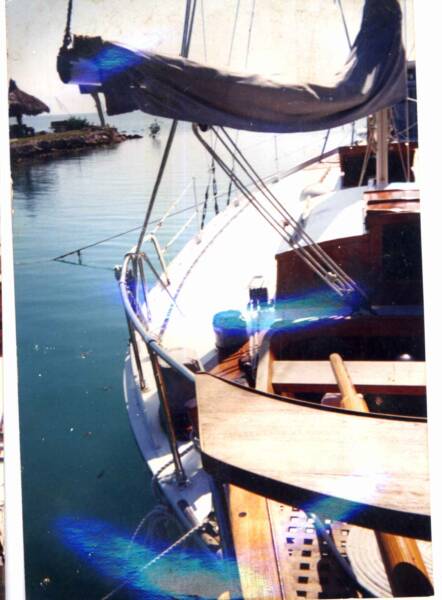 From lines of 46ft archer.  cedar on oak, bronze fastened, cutter  rig  flush deck, 35  year ownership.   Blue water dream, must be seen. Location: Florida  Keys.

Contact Doug  ph: (305) 664-2744

This is just a brief glimpse at the incredible history of the best blue water hull to ever sail the oceans. If your looking for a craft  that will always bring you home, this is the design.

SURF YOUR BOAT.  For more info check Vito Dumas, John Leathers book,   "Colin Archer and the Seaworthy double-ender"  by International  Marine publishing , This is the definitive account of Archer's influence.  In 1887 Archer became involved in the design for the Norwegian rescue ship.  In 1893 the first rescue ship...the Colin Archer [RS1] was built.  She was 45ft. LOD, 15ft3in beam with a draft of 7 ft.

From an entry in the log of RS1 on 20 May 1894 is an incredible account showing the vessels capabilities, snowstorms, thick weather and extraordinary heavy seas.  The Colin Archer sailed from Vardo to Havningberg twice in one night rescuing 36 souls. 

In 1924 William Atkins got involved in re-drawing the rescue ship line for a 32ft yacht.  The plans were published in Motorboat Magazine and aroused immediate interest.  Builders around the world, now had the lines.  In 1931 Alain Gerbault being the third man to sail  alone around the world in Firecrest, comissioned his new double-ender La Blanche Fille de Soleil to be built in France.

He spent many years in French Polynesia.  In 1933 Vito Dumas, an Argentinean built Lehg II.   His book    "Alone through the  Roaring Forties".  He was the first singlehander known to round the Horn and survive and the first to circumnavigate in the roaring forties.  He wrote "in waves sometimes exceeding 60ft and winds up to 70 knots....she confirmed my belief in the Norwegian design".

He  surfed his vessel  in open ocean swells reaching  speeds in excess of 15 knots.  In Adler Coles book  "Heavy Weather Sailing",  the account of Dumas surfing waves presented a new strategy for rough water sailing.  

When Bernard Motissier was sailing  Joshua around the Horn for the first time . with his wife, caught in heavy conditions, she read Dumas to Bernard until he finally understood .  he went on deck cut loose his warps and gear to slow himself down  and for the first time found himself surfing in Joshua.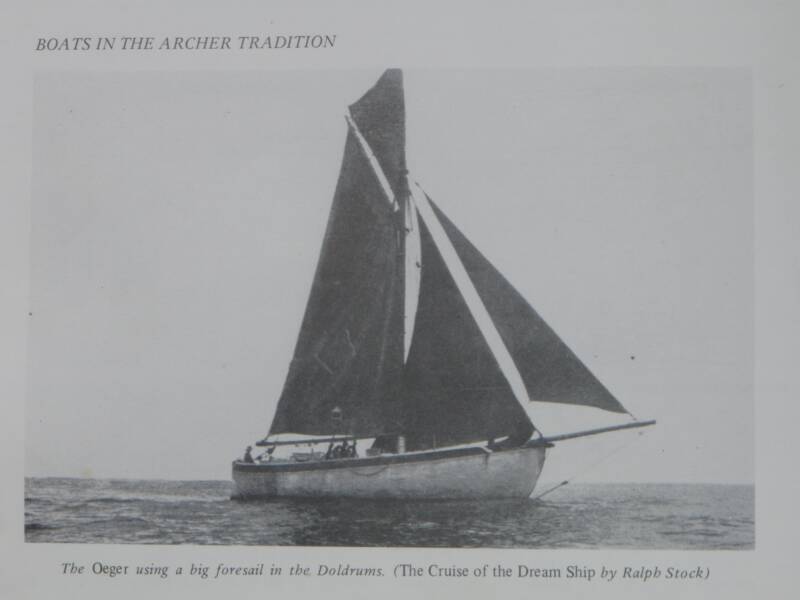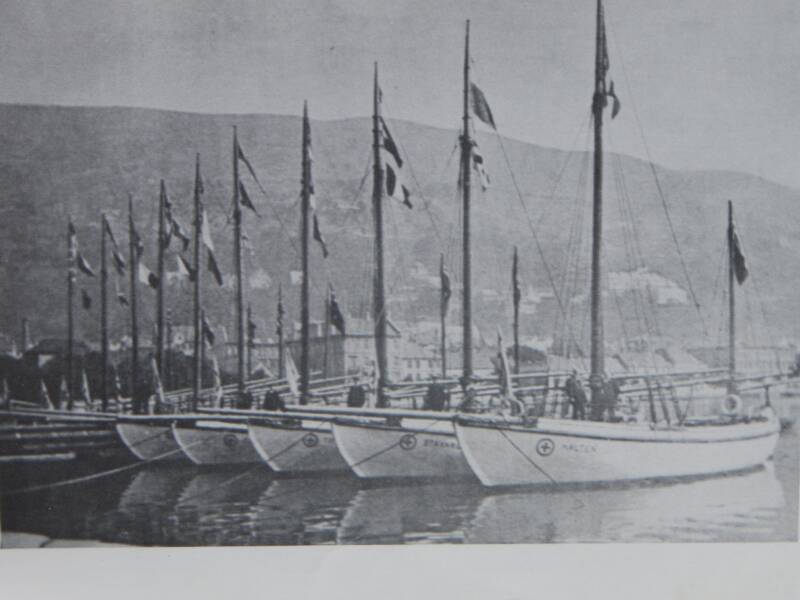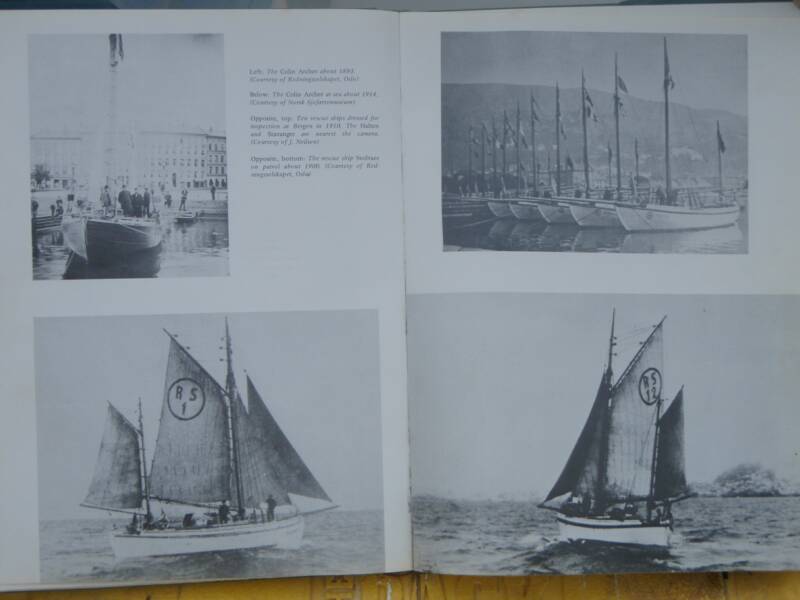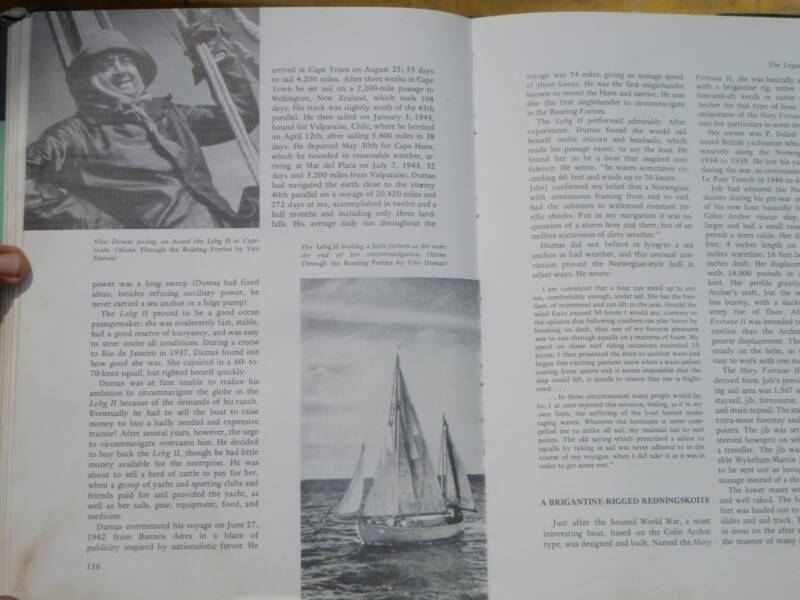 In 1936 George Dibbern his book was Quest.  It chronicles his  adventures in Te Repunga sailing from Germany to New Zealand.  This is just a brief glimpse at the incredible history of the best blue water haul to ever sail the oceans.

ABOUT THIS BOAT:

MADAME RAY      Built 1968.....LOA 43'   LOD32'  beam 11'  draft 5'  disp. 19,500lbs.    Madame Ray is one of the best blue water designs ever.  For single-handed sailing, she is set-up with all lines controlled from the cockpit.  The Marconi cutter rig is very efficient and easy to handle.  Madame Ray's hull is in excellent condition. She has a good set of sails and all basic gear, ground tackle, lines, etc.  Her beautiful natural wood interior layout offers wooden elegance and charm seldom matched in vessels of this type.  A magnificent mini-cruiser, built like an icebreaker, she is capable of crossing any ocean.  Madame Ray has been used in several commercial photo shoots.  Besides the Seventeen Magazine layout in Feb. 1996, she appeared in Italian Vogue March 1996 and in Oct. 1994 she was used in a Ralph Lauren Polo shoot introducing their new sunglasses line both of these shoots were by Bruce Weber, the fashion world's top photographer.   For further information call anytime, I love to talk boats......